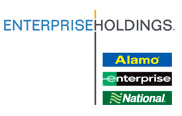 Results, order, filter
3 Jobs in Albany, NY
... full time and part time schedules available (availability on weekends is required). Please apply and a ... time off Employee discount Retirement savings plan including 401k with matching profit ...

... for the time you work! This job also includes minimal customer interaction. This ... documenting a Repair Order to accurately reflect steps taken and part(s) used during the repair Comply ...

... compensation for each current ASE. *This is a Part Time position with a Max of 25 Hours Weekly ... model vehicles while you earn hourly pay (not flat rate) - get paid for the time you work! *Job ...
Current Search Criteria
Sorted by
Relevance
Filter by
Title