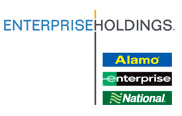 Results, order, filter
17 Jobs in Connecticut
Windsor Locks, Connecticut

... a Full-Time position working 40hrs/week based out of our Maintenance Service Center Facility ... Vehicle & Rental Purchase & Discounts which extends to Friends & Family Generous Paid Time Off ...

... as a part time Automotive Detailer. This position pays is $16 / hour and employees have the ... : Paid time off Employee discount 401k retirement plan Training and development The ...
More