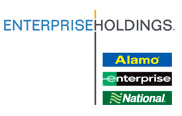 Results, order, filter
Customer Service Agent Jobs
... accordance with our Quality Standards. This is a part time position that pays $ **15.00 ... number, date, time and turn into lost and found. Advise and review rental charges; and provide an ...

Charlotte, North Carolina

... is a part-time benefits eligible position working up to 35 hours per week and pay is $13 / hour ... : OFF We offer: Paid time off Employee discount 401k retirement plan ...

... or airport location. This role is available as a Part-Time position in Twin Falls, ID! (Night Shift) **The role starts at $16 / hour with full benefits and paid time off starting at ...
More