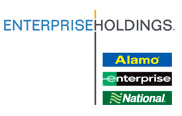 Enterprise Holdings

Part Time Truck Detailer Fort Collins

in

Fort Collins

,

Colorado
Are you looking for a steady part-time opportunity with a reliable and well-known company?
Are you seeking a fun and friendly work environment where management actually listens to and cares about their employees?
The Enterprise Commercial Truck Division has an immediate opening for a part time Vehicle Service Attendant (truck detailer) at our Fort Collins, Colorado location. Our Truck Rental Division provides transportation solutions within the commercial truck industry, renting business to business. Our goal is to provide high service levels and clean, well-maintained trucks. The Vehicle Service Attendant will be responsible for cleaning, detailing, and providing light maintenance on a diverse fleet of Medium- Duty trucks.
Compensation is $13.00/hour
Branch Location:
3321 E Mulberry St
Fort Collins, CO 80524
Available Schedule(s):
Monday: 8am-1pm, Tuesday: 8am-1pm, Wednesday: 8am-1pm, Thursday: 8am-1pm, Friday: 8am-1pm, Saturday: Off, Sunday: Off
Clean vehicle interior and exterior and also clean vehicle windshields, windows, mats, etc.

Drive various vehicles safely and efficiently while on and off the lot and while assisting with local vehicle deliveries and miscellaneous job related duties

Check and maintain fluid levels on all vehicles

Notify manager of any potential unsafe equipment, conditions and vehicle problems

Perform basic maintenance such as tire pressure, check fluids, replace marker lights, the lift gate, etc.

Keep work area, tools, and equipment organized and in clean and working condition

Maintain a regular and reliable level of attendance
WORKING CONDITIONS/EQUIPMENT USED:
Moderate physical activity- requires handling of average-weight objects (up to 25 pounds) or standing and/or walking of more than 4 hours per day

Work involves considerable exposure to unusual elements such as temperature, dirt, dust, fumes, smoke, unpleasant odors and/or loud noises

Exposure to constant hot, cold, wet, humid or windy conditions caused by weather

Contact with water or other liquids; or exposure to non-weather related humid conditions

Work environment involves exposure to physical risks such as operating dangerous equipment (near moving mechanical parts), operating vehicles or working with or near toxic and caustic (corrosive) chemicals

Equipment used- a large variety of ERAC vehicles (may include a 15 passenger van or Box Truck), safety belts, 2 way radio or cellular phone, phone system, computer equipment, printer, fax, safe, car jack, Slim Jim/wedge, jump box, vacuum, water hose, cleaning and polishing solutions, towel/rag, brush, stain remover, air freshener, power washer and dryer where available, bolt cutters, air compressor, tire gauge, tread depth tool.
Equal Opportunity Employer/Disability/Veterans
Must have a current and valid drivers license with no more than two moving violations and/or at-fault accidents on driving record in the past 3 years.

No drug or alcohol related convictions (ie., DUI/DWI) on driving record in the past 5 years

Must be authorized to work in the United States and not require work authorization sponsorship by our company for this position now or in the future.

Apart from religious obligations, Must be able to work the following schedule according to business needs:
Monday: 8am-1pm, Tuesday: 8am-1pm, Wednesday: 8am-1pm, Thursday: 8am-1pm, Friday: 8am-1pm, Saturday: Off, Sunday: Off
DOT Requirements: We are subject to certain Department of Transportation Regulations:

All applicants must be at least 21 years of age and be qualified to drive under D.O.T regulations. Applicants will be required to submit to and successfully complete a D.O.T. medical examination to become DOT Certified.
Street 2: Fort Collins
External Company Name: Enterprise Holdings
External Company URL: www.erac.com
Requisition Number: 2019-276196