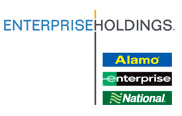 Job Information
Enterprise Holdings

Home Working Membership & Sales Team Member

in

Leeds

,

United Kingdom
Enterprise Car Club is excited to announce a vacancy for a Home Working Customer Service & Sales Team Member (40 hours/week) within this expanding part of the business.
Enterprise Car Club is looking for the successful candidate to join the team on a home working basis covering 40 hours, working a variety of the following shifts between 0800-2000 weekdays, plus one weekend shift between 0800-1830.
Please note that the successful applicant will spend their first week training at our Car Club head office in Leeds (the training is paid, and we will cover travel and/or hotel costs where applicable. The hours of training will be 9AM-5PM Monday-Friday)
As a Clubhouse Team Member you will be passionate about delivering exceptional customer service and have previous experience in a customer facing environment, as well as experience of working in a sales focussed enviroment, and being target driven.
Enterprise Rent-A-Car is America's car hire company dating back to 1957, and started car sharing as a natural extension of its hire programme and long time focus on customised local service. Enterprise CarShare uses technology and an award-winning service record to deliver speed, efficiency and economy to people who need a car at a moment's notice. Following the acquisition of City Car Club in the UK, we are looking to grow the CarShare business and establishing Enterprise as a market leader in the flexible car sharing/car club sector. We create customised car sharing programmes for several audiences, including business, Universities and government as well as enabling more individuals to benefit from low cost, convenient and greener motoring. Our individual car sharing programmes enable everyone to share a variety of cars, and complements alternative forms of transportation like carpooling, cycling or using public transport.
Able to work from home

Providing exceptional customer service

Working towards sales targets

Communicating company values to our customers

Upholding Enterprise CarShare/City Car Club brand identity

Processing new applicants from initial application to issuing membership packs

Proactively monitoring reservations activity on screen to pre-empt any vehicle availability issues.

Responding to requests from existing members to make or change reservations.

Assisting members with any in-car technology, car maintenance or parking problems and liaising, when appropriate, with technology suppliers, roadside assistance companies and local authority parking services departments.

Responding to membership enquiries received online or by phone.

Following up all membership enquiries to an agree timetable and frequency.

Ensuring that the applicants meet the approved insurance criteria

Demonstrating sales ability by achieving targets

Assisting in credit control.

Able to complete an initial 2 week training period in the office in Leeds.
Skills and Competencies:
Previous work experience in a customer service or technical help desk environment

Experience of working towards sales or income targets

Good IT skills, database and Customer Relationship Management experience desirable

Confident and professional phone manner

Friendly personality

Ability to communicate clearly and calmly

Good organisation and prioritisation skills

Good at working under pressure

Ability to work well in a team

Full driving licence and knowledge of cars is useful but not essential

Passionate about delivering exceptional customer service
Key (minimum) requirements
Must be able to provide a suitable home-office environment which is free from noise and any distractions
Must have a suitable alternative location from which to work in the event of an outage
Strong PC skills and technical aptitude
A Windows Desktop / Laptop PC
1 GHz processor
2 GB of RAM
80 GB Hard Drive with 12 GB free space
Windows 7, 8 or 10 Operating System
Internet Explorer 7.0 Internet Browser or higher
Current Anti-Virus / Spyware protection software must be installed at all times
Internet access provided by a cable or DSL provider - WIRED CONNECTION AT ALL TIMES - WIRELESS CONNECTION IS PROHIBITED
Router must be VOIP compatible
Minimum upload speed of 1000 kbps (1.0 mbps) and Minimum download speed of 3000 kbps (3.0 mbps)
PLEASE BE ADVISED THAT THIS WORK-FROM-HOME OPPORTUNITY REQUIRES SUCCESSFUL APPLICANTS TO UTILIZE THEIR OWN HARDWARE / SOFTWARE AND ADHERENCE TO THE ABOVE CRITERIA IS ESSENTIAL
Previous work experience in a customer service or technical help desk environment

Experience of working towards sales or income targets

Good IT skills, database and Customer Relationship Management experience desirable
External Company Name: Enterprise Holdings
External Company URL: www.erac.com
Post End Date: 7/23/2019
Requisition Number: 2019-290255