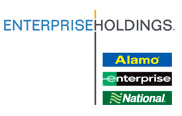 Results, order, filter
3 Jobs in Reno, NV
... Overview Enterprise has an exciting opportunity for a Part Time Administrative ... : Paid time off Employee discount Retirement savings plan including 401k with matching profit ...

... -time Maintenance Technician (lube, oil, filter, tires). The position pays $18 / hour and is located at 2555 Aviation Blvd, Reno, NV 89502. We offer: Paid time off Employee ...

... . We offer: Paid time off 40 hour per week consistent work schedule Health Insurance ... reflect steps taken and part(s) used during the repair. Provide safe and reliable vehicles upon ...
Current Search Criteria
Sorted by
Date
Filter by
Title