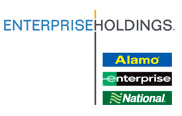 Enterprise Holdings

Seasonal Part Time Customer Assistance Representative - Islip/MacArthur Airport

in

Ronkonkoma

,

New York
The Customer Assistance Representative Sr (CAR Sr) will provide a high level of customer service by assisting both internal and external customers, primarily face-to-face, supporting their branch and rental needs. The CAR Sr will gain knowledge through local training and hands-on experience to provide administrative support, service customers, and sales.
This is a seasonal position. Our season begins May 1st and ends September 30th. Seasonal employment will end on or before September 30th 2019.
This position pays $14/hour and is located inside MacArthur Airport; 100 Arrival Way, Ronkonkoma, NY
Take incoming calls- reservations, rate quotes, general questions and answers, provide information and resolution for customers, other branches, insurance companies, dealerships, repair shops and other vendors

Manage outgoing calls for callback management, A/Rs and miscellaneous calls as assigned

Provide a high level of customer service by assisting customers and assessing their rental needs in person and over the phone

Meet and greet customers in a friendly and timely manner

Provide directions and general assistance

Assist to assess condition of rental upon return

Process returns, check-ins and exit kiosk transactions

Effectively market the company while picking up customers up and/or dropping off customer in a safe and courteous manner and assisting customers as needed

Understand and communicate rental terms and conditions, vehicle features and other services

May sell optional protection products, upgrades, fuel options and other additional equipment

Responsible for notifying Management of any known vehicle problems and any required vehicle maintenance

Clean vehicle interior and exterior by hand or by operating washing equipment when needed

Perform various administrative and basic accounting functions such as: research and billing support tasks, accounts receivables, transfer and key logs, run miscellaneous reports, supply maintenance, process customer billing

Perform miscellaneous and backup duties job-related duties as assigned
Equal Opportunity Employer/Disability/Veterans
Must Have a high school diploma or GED

Must be at least 18 years old

Must have either 2 years of customer service experience or at least 2 years of college experience

Must have a valid unrestricted driver's license with no more than 2 moving violations and/or at-fault accidents within the past 3 years

No drug or alcohol related convictions on driving record (DUI/DWI) in the past 5 years

Must be authorized to work in the United States and not require work authorization sponsorship by our company for this position now or in the future

Must be living within a reasonable commute of no more than 1 hour to the location(s) listed above within 30 days of anticipated start date

Apart from religious observances, must be able to work a minimum of one of the following schedules:
Sunday 4:00p-9:00p, Monday 4:30p-10:00p (1/2 hour break), Tuesday OFF, Wednesday 4:30p-10:00p (1/2 hour break), Thursday OFF, Friday 4:30p-10:00p (1/2 hour break), Saturday 4:30p-10:00p (1/2 hour break)
OR
Sunday 4:30p-10:00p (1/2 hour break), Monday OFF, Tuesday 4:30p-10:00p (1/2 hour break), Wednesday OFF, Thursday4:30p-10:00p (1/2 hour break), Friday 4:30p-10:00p (1/2 hour break), Saturday 4:00p-9:00p
OR
Sunday 11:00a-4:00p, Monday 11:00A-4:30P (1/2 hour break), Tuesday OFF, Wednesday 11:00A-4:30P (1/2 hour break), Thursday OFF, Friday 11:00A-4:30P (1/2 hour break), Saturday 11:00A-4:30P (1/2 hour break)
OR
Sunday 9:00a-2:30p (1/2 hour break), Monday OFF, Tuesday 9:00a-2:30p (1/2 hour break), Wednesday OFF, Thursday 9:00a-2:30p (1/2 hour break), Friday 9:00a- 2:30p (1/2 hour break), Saturday 9:00a-2:00p
Maximum 25 hours a week
Street 2: Long Island - Suffolk
External Company Name: Enterprise Holdings
External Company URL: www.erac.com
Requisition Number: 2019-272320