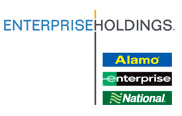 Job Information
Enterprise Holdings

Department Manager - Global Messaging

in

St. Louis

,

Missouri
Enterprise Holdings is powered by technology. As a diverse team of idea enablers and problem-solvers, our more than 2,000 innovative IT professionals design, develop and drive the tech that is redefining how customers rent, buy and share vehicles from our family of brands — which includes Alamo Rent A Car, Enterprise Rent-A-Car and National Car Rental.
Here, you will be part of a team that creates and delivers powerful solutions for more than 10,000 branch locations and 100,000 employees across the world with the resources and support to develop in a variety of career paths. Enterprise Holdings IT is a critical area of the business; we develop technical solutions that power our global operations and a fleet of 2 million vehicles, allowing our branch employees to exceed our customers' expectations.
The Global Messaging Practice, a newly created function within Enterprise Holdings IT, is responsible for the vision, standardization, optimization and stewardship of Enterprise Holdings' Messaging practice. This highly strategic team will collaborate with Product Management, IT, Security, Vendors and Partners, and Executive Leadership to establish a forward-looking Messaging platform used to communicate with both internal and external parties. This team will play a key role in enabling a frictionless, customer-driven, secure, and compliant experience, as well as create synergies between various functional business units.
Role Summary:
As the Department Manager for the Messaging Practice, you will partner with executive and technical leadership to create the vision, strategic plan and roadmap for EH's Messaging Architecture; Security Policy and Standards; Global Compliance; Definition and Design standards; and Governance of customer touchpoints. The Messaging Practice will provide stewardship across IT solutions groups, IT architecture, Product Management, Information Security Office, Third Party Vendors and Partners, and Executive Leadership. As the leader of the practice, you will be charged with establishing and influencing an integrated Messaging Platform, establishing clear roles and responsibilities as it relates to customer messaging, identifying and filling capability gaps, identifying and realizing efficiencies, and anticipating future needs and capabilities. The Messaging Practice will champion awareness, standards, and holistic visibility across the global IT organization to guide technology decision-making into the future.
Ideal candidates will have experience working with software, implementations and global messaging programs and platforms. This role will require you to be an integrator of people, processes and technology, a visionary thought leader, problem solver, and effective consultant. If you have a proven track record of building high-performing teams and implementing global messaging platforms, this is the role for you.
Key Areas of Responsibility:
Collaborate with Product Management, IT Solution groups, Vendors and Partners, Security, and Executive Leadership to establish a Messaging Platform, including the governance of message creation and compliance in the countries in which we operate

Provide leadership for the Messaging Practice, including identifying opportunities to transform the architecture to provide for future sustainability and optimization

Define and build the Messaging Practice including management, governance, support and operational processes and their related tools, standards, patterns, and guidelines, as well as assessing when and how to incorporate industry techniques in a timely manner

Partner to influence and advocate IT strategies, policies, principles and practices that are aligned with the operational strategy of the business

Scan the horizon for emerging management tools, skills, techniques and technologies, to ensure their timely introduction

Understand technological requirements necessary to implement solutions as well as team's ability to design them

Develop standards to measure progress of the Messaging practice against established objectives such as revenue, expense management, utilization metric, delivery quality and customer satisfaction; while ensuring performance and timely achievement of goals and objectives
Equal Opportunity Employer/Disability/Veterans
Required:
Must be presently authorized to work in the U.S. without a requirement for work authorization sponsorship by our company for this position now or in the future

Must reside onsite at our three St. Louis based campuses, with the ability to travel between our local campuses as needed

8 or more years of related experience

6 or more years proven successful team leadership; strategic and visionary leader who establishes credibility easily and leads by example

Prior responsibility and oversight of the implementation and/or operation of a global messaging practice, including knowledge of international messaging laws and regulations

Exceptional ability to communicate and champion the strategic direction of the organization including the ability to articulate a clear, concise strategic vision and direction of the company; high degree of executive presence

Proven and demonstrated "what's possible" orientation; innovative thinker and strategist

Ability to influence and collaborate throughout all levels of the organization

Ability to foster and maintain outstanding executive relationships across various constituents to promote understanding and produce results

Proven ability to establish global strategic objectives (short and long-term) and drive implementation of tactical plans and objectives

Demonstrated success in achieving desired outcomes of global, complex projects

Ability to attract and develop employees capable of achieving the goals and objectives of the company; past success identifying and targeting talent for new opportunities for further individual and organizational development

Comprehensive and effective performance management approach, including a commitment to following through on performance requirements; building and leading a talent pool with skills needed to improve performance; and succession planning

Superior negotiation skills and ability to influence both internal and external customers, senior level IT and business leaders regarding matters of significance to the organization

Ability to successfully lead, define, and manage service level agreements to meet customer expectations and quality standards

Commitment to protecting our customers, our employees, and our brands by incorporating security and compliance in all decisions; ensures security policy and procedure requirements are met; continuously identifies opportunities for improving security and implements strategies to improve our security posture
Preferred:
Bachelor's degree in Computer Science, Computer Information Systems, Management Information Systems, or related field

Previous experience linking customers, operations, and support functions through messaging tools
External Company URL: www.erac.com
Requisition Number: 2019-285029