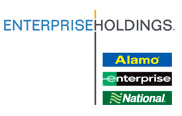 Job Information
Enterprise Holdings

Engineer 4, Systems

in

St. Louis

,

Missouri
Enterprise Holdings is powered by technology. As a diverse team of idea enablers and problem-solvers, our more than 2,000 innovative IT professionals design, develop and drive the tech that is redefining how customers rent, buy and share vehicles from our family of brands — which includes Alamo Rent A Car, Enterprise Rent-A-Car and National Car Rental.
Here, you will be part of a team that creates and delivers powerful solutions for more than 10,000 branch locations and 100,000 employees across the world with the resources and support to develop in a variety of career paths. Enterprise Holdings IT is a critical area of the business; we develop technical solutions that power our global operations and a fleet of 2 million vehicles, allowing our branch employees to exceed our customers' expectations.
The Architecture and Design team is responsible for defining the future-state direction that will evolve our technology strategies, and platforms for End User Computing. This includes creating the architecture, strategy and roadmap of our end user technologies. This highly impactful team collaborates with product management, Security, Vendors and Partners, and Executive Leadership to establish and harness the vision for our employee experience. This team will continue to play a key role in ensuring the availability, efficiency and optimization of our systems and solutions. We are currently seeking an Engineer 4 to join the Architecture and Design team and focus on End User & Digital Workspace Technology Solutions.
As an Engineer 4 you will lead operational and strategic activities in our dynamic IT environment. In addition, you will participate in project planning, provide technical leadership and will work within your own area as well as across other IT functional teams such as security, networking or application development. You will routinely collaborate with Architects and contribute to the development of strategic planning for the department as well as communicate clear, concise strategic vision to Sr. IT Leadership. You will be responsible for holding yourself and others accountable for detail-orientation and will be required to deliver well-tested, secure, interoperable technologies that support company vision and strategy. You must be able to maintain effective relationships with all levels of company management, as well as with internal and external consumers of Endpoint solutions. You will also be required to establish and monitor key performance metrics to ensure compliance of established standards, processes and procedures. As an Engineer 4, you must actively coach, mentor and teach others as well as use strategic influence and summarize complex technical solutions into business value terms.
To be successful, you will need to engineer innovative technological solutions for End User Solutions, which may include Virtual Desktop (Citrix, VMWare, or Microsoft) Windows Desktop Mac OS and iOS, Android, Azure, Active Directory, ADFS, Office 365 and many more. Additionally, you will be required to maintain deep technical knowledge and thorough understanding of solution designs, constraints and operational approaches. If you are in search of a role that will allow to build innovative solutions for end users, this is the role for you! Apply today.
Additional Responsibilities:
Applies advanced knowledge of professional concepts and company objectives to resolve a wide range of complex issues in creative and effective ways

Stays up to date on industry trends, products, applications, technical service, market conditions, competitive activities in end user computing / digital workspace / modern desktop

Works on large, complex initiatives that address future concepts, products or technologies; analyzes and evaluates all variable factors and risk

Exercises significant autonomy over day-to-day work and the planning of new assignments or projects

Defines, develops, communicates, and implements standards, processes, and procedures for the team or department

Aids in attracting and developing employees capable of achieving the goals and objectives of the company

Takes an active role in applying advanced methods, theories and research techniques to establish ongoing direction, specification, design, development and implementation of technology vision and strategy

Accurately scopes deliverables including dependencies, risks and issues to ensure seamless delivery, technology effectiveness and security

Provides guidance and oversight on technical matters within a solution to ensure that the technologies are secure, interoperate and connect appropriately while supporting company vision

Collaborates with Architects and recommends adjustments to the architecture to improve the overall quality of a solution

Listens to and evaluates business needs to determine and provide high quality solutions that align with business expectations; Identifies opportunities for improvement; ensures others are aligned with business expectations

Protects our customers, our employees, and our brands by incorporating security and compliance in all decisions; ensures security policy and procedure requirements are met; continuously identifies opportunities for improving security and implements strategies to improve our security posture

Help establish business case and articulate business value through storytelling and alignment with the broader IT vision
Equal Opportunity Employer/Disability/Veterans
Required:
Must be presently authorized to work in the U.S. without a requirement for work authorization sponsorship by our company for this position now or in the future

8 or more years of related experience

Proven success and expertise designing and managing global solutions

Knowledge of and experience applying security principals and best practices

Experience applying advanced methods, theories and research techniques to establish ongoing direction, specification, design, development and implementation of technology vision and strategy

Prior responsibility for accurately scoping deliverables including dependencies,

Proven success mitigating risk and remediating issues to ensure seamless delivery, technology effectiveness and security of solutions

Prior responsibility for guidance and oversight of technical matters within a solution to ensure that the technologies are secure, effective and fit within the overall company strategy and vision

Proven success collaborating with and influencing architects to make needed adjustments to design to improve the overall quality of a solution

Listens to and evaluates customer needs to determine and provide high quality solutions that align with customer expectations; Identifies opportunities for improvement; ensures others are aligned with customer expectations

Proven succes coaching and mentoring others to support individual, team and organizational growth

Protects our customers, our employees, and our brands by incorporating security and compliance in all decisions; ensures security policy and procedure requirements are met; continuously identifies opportunities for improving security and implements strategies to improve our security posture

Must be committed to incorporating security into all decisions and daily job responsibilities

Preferred:

Bachelor's degree in Computer Science, Computer Information Systems, Management Information Systems, or related field

Experience leading others through transformational architect changes

Deep knowledge of security principals

Deep knowledge of networking principals

Experience with the following technologies:

Virtual Desktop Infrastructure principals (Citrix, VMWare, or Microsoft)

Windows Desktop

Mac OS x, iOS, Android

Azure Active Directory

ADFS

Office 365

Enterprise mobility management solutions (Microsoft Intune, VMWare Workspace or SOTI)
Street 2: St. Louis
External Company URL: www.erac.com
Requisition Number: 2019-286921