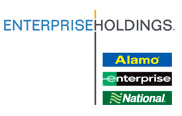 Job Information
Enterprise Holdings

Vice President, Platform Strategy and Operations (CTO)

in

St. Louis

,

Missouri
Enterprise Holdings is a family-owned, world-class portfolio of brands. We operate a global network that covers more than 90 countries, 100,000 dedicated team members, and more than 1.9 million vehicles, taking customers wherever they need to go. In any way you want to think about it, we lead the transportation service industry.
The Information Technology (IT) division of Enterprise Holdings (EH) provides solutions that drive and support the global operations of our brands and businesses, including Alamo Rent A Car, Enterprise Rent-A-Car and National Car Rental. The range of our mobility portfolio has grown to include: Commute by Enterprise, Enterprise Exotics, and Enterprise Car Share. We're a company that offers amazing experiences to our customers while proving innovative, diverse transportation options that help them get to where they need to be. As an IT organization, we're proud to power the business through industry-leading solutions that exceed customer expectations and enable our branch workforce to reach customers in new, creative ways.
We are seeking a VP of Platform Strategy and Operations who is responsible for assuming the continued transformation of our technology capabilities while overseeing our traditional technology solution sets. The scope includes strategy, design, engineering and operations of our worldwide endpoints (branches and administrative offices), our owned data center assets, and our cloud strategy. This leader will establish a vision that aligns with modern IT technology trends, map that vision to our current state, and drive transformation through the IT organization.
The role reports directly to Mike Nolfo, Chief Information Officer of Enterprise Holdings, and is located at our world headquarters in St. Louis, Missouri. The VP Platform Strategy and Operations will oversee approximately 650 Enterprise Holdings employees and contractors.
The VP – Platform Strategy and Operations will champion the strategy for technical innovation in the IT department with specific oversight of the Endpoint Strategy & Operations group and the Compute, Networking, and Platform Ops organization. In this role, you will sponsor efforts that cross the IT organization while leading your team to explore, test, pilot and codify capabilities that align to our overall business objectives and vision from the CIO. You will also be responsible for clearly articulating the overall strategy and gaining alignment across IT on new capabilities and prioritizing their implementation. This includes exploration of how we leverage our new network fabric which connects major cloud providers, our traditional data center solutions, software as a service (SaaS) offering and the future of VoIP.
This leader will ensure architects and engineers are aligned and functioning in a true design orientation across IT. While other parts of the IT organization build business solutions, this role would be responsible for the overall technical architecture that those solutions consume, including how our data is accessed, and how those solutions interact with each other. To function successfully in this role, this leader will demonstrate a solid understanding of network design (the concepts of network topologies and data gravity) balanced with optimizing our capabilities to provide the best customer experience with the most efficient use of our assets.
This leader will interface with executive leadership across the business and IT, with significant interaction and alignment of goals to the VP of Business Product development and our VP of Information Security. You will also serve as the primary relationship point-of-contact for our top technology vendor partnerships.
Endpoint/Field Technology Solutions Strategy and Operations
This role will have direct responsibility for the Endpoint/Field Technology Solutions organization, which includes:
The productivity software experience for over 4,000 information workers This leader will oversee the continued migration of our on-premise productivity and document management solutions to a cloud-based service offering (Office 365 and the productivity ecosystem).

Over 25,000 tablets for our worldwide rental agents and the strategic evolution of these devices that take payments, process rentals and run proprietary solutions

The strategy to reimagine a new customer experience for the kiosks and hand-held check-in devices for all three major brands at our airport operations.

The endpoint strategy of device-as-a-service model, and continued validation of that strategy with our overall business and IT goals.
Compute, Networking and Platform Operations
The VP - Platform Strategy and Operations will also have responsibility for the Platform and Network Operations organization. This role will be responsible for our overall compute and cloud strategy along with the 'big picture' architecture that helps the IT team plan and prioritize the use of these capabilities.
Our network strategy has historically been to commoditize as much as possible and create a distributed private network through partnerships. This leader would build an understanding of our business and IT goals and further define the roadmap of capabilities for this connectivity design while simultaneously, overseeing traditional network operations to identify opportunities for efficiencies or removal of redundancies.
Equal Opportunity Employer/Disability/Veterans
Required:
Must be presently authorized to work in the U.S. without a requirement for work authorization sponsorship by our company for this position now or in the future

Must be committed to incorporating security into all decisions and daily job responsibilities

Must be willing to relocate to St. Louis, MO

Minimum 15+ years IT leadership experience, including but not limited to infrastructure operations, network topology design, data center management, cloud compute and management, disaster recovery and continuity, identity management, innovation, research and development within a global, Fortune 500 or similar size organization

Significant and extensive leadership, management and team building of IT professionals and leaders

Past success leading a large (400+ person) IT organization.

Proven success in a global, Fortune 500 or similar size organization creating, implementing, and executing transformational vision and strategy.

Demonstrates executive-level written and verbal communication skills as well as interpersonal and collaborative skills.

Must have the ability to position oneself effectively as a thought leader in the areas of IT Strategy, Design, Engineering and Operations (internally and externally) by communicating related concepts with poise.

Must act calmly and competently in high pressure and high stress situations to technical and non-technical audiences.

Thorough and up-to-date understanding of technological trends and developments in the areas of global platform strategy operations and architecture innovation

Current and deep technical knowledge and experience working with the latest information technologies and tools, including those that are commercially available, government supplied and custom developed.

Advanced understanding of network topology design, data center management, cloud compute and management; disaster recovery and continuity; identity management

Must demonstrate a mastery and deep understanding of design, architecture, and engineering practices and methodology along with the ability to apply these practices and knowledge throughout the organization to motivate and drive innovation

Experience successfully leading large, global enterprise market organizations through transformative efforts similar in scope and size

Preferred:

Bachelor's degree in Computer Science, Computer Information Systems, Management Information Systems, or related field preferred
External Company URL: www.erac.com
Requisition Number: 2019-277631