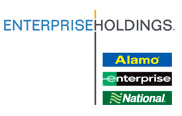 Enterprise Holdings

VP Data Strategy and Analytics

in

St. Louis

,

Missouri
Enterprise Holdings is looking for an innovative leader to develop a vision and strategy to expand Enterprise Holdings' data culture and build the use of data as a science. This will include defining priorities for Enterprise Holdings around data systems and opportunities, identifying new business opportunities regarding data, identifying business solutions and optimizing revenue generation through data, and representing data as a strategic business asset at the executive table.
The successful candidate will be an effective leader tasked with leveraging data using emerging technologies to generate actionable analytical insights and tangible business benefits. The role will provide insightful review, perspective, and direction impacting the strategy and operating performance of the portfolio of businesses within Enterprise Holdings, partnering with executive leaders across the business on a range of critical initiatives and projects, and will lead a team comprised of data scientists and analytics professionals, reporting directly to the President and Chief Operating Officer, Chrissy Taylor.
This position is based out of our worldwide headquarters in St. Louis, MO.
Develop and effectively communicate an analytics and reporting strategy that derives actionable insights and operational solutions from complex data sets

Shape the data strategy designed to guide our strategic path to grow revenue, enter new markets, problem solve, and strengthen our customer and partner relationships

Drive thought leadership across the organization as related to our customers and partners and how to better meet their needs

Synthesize information from multiple internal and external sources to solve problems critical to Enterprise Holdings' future strategy and growth

Collaborate with internal and external leaders to create best-in-class analytics, customer insight and technology disciplines

Partner with senior leadership to identify opportunities to monetize information using analytics to drive measurable business value and accelerate business transformation

Drive the development of analytical tools, technology, and data acquisition (internal and third party)

Hire, manage, develop and retain a strong, centralized team to execute analytic, insight and tech strategy
Equal Opportunity Employer/Disability/Veterans
Bachelor's degree in mathematics, business, statistics, economics, computer science or related fields

15+ years' experience in data science or analytics, including trends and their impact on business strategies and operations

Five (5) or more years of experience leading and directly managing a team of data scientists and other analytical professionals, required

Five or more years of experience successfully leading large strategic initiatives and identifying new opportunities to grow the business or improve the experience for customers

Previous experience in leading complex analytical projects in or for large cross-functional organizations such as retail, restaurant or food service, financial services etc. preferred

Demonstrated experience as a thought leader and innovator in the development of new tools, methodologies and problem-solving approaches

Understanding of Data Bricks and Spark Machine Learning technologies preferred

Familiarity with consumer data trends, marketing analytics to provide Customer 360 insights

Experience with machine generated data sets or IOT big data sets preferred

Experience with CRM (customer relationship management) platforms and Customer data management a strong plus

Understanding of statistics, structured and unstructured data analysis, predictive modeling techniques and data visualization

Hands on experience with emerging statistical methods/techniques (e.g. Machine learning and/or artificial intelligence

Excellent ability to connect the dots on disparate pieces of reporting/analysis and formulate a cohesive understanding of business performance drivers (strong business analysis and problem-solving skills)

Strong people skills required to lead and inspire consulting resources

Superb presentation, verbal and written communications skills
External Company URL: www.erac.com
Requisition Number: 2019-273046